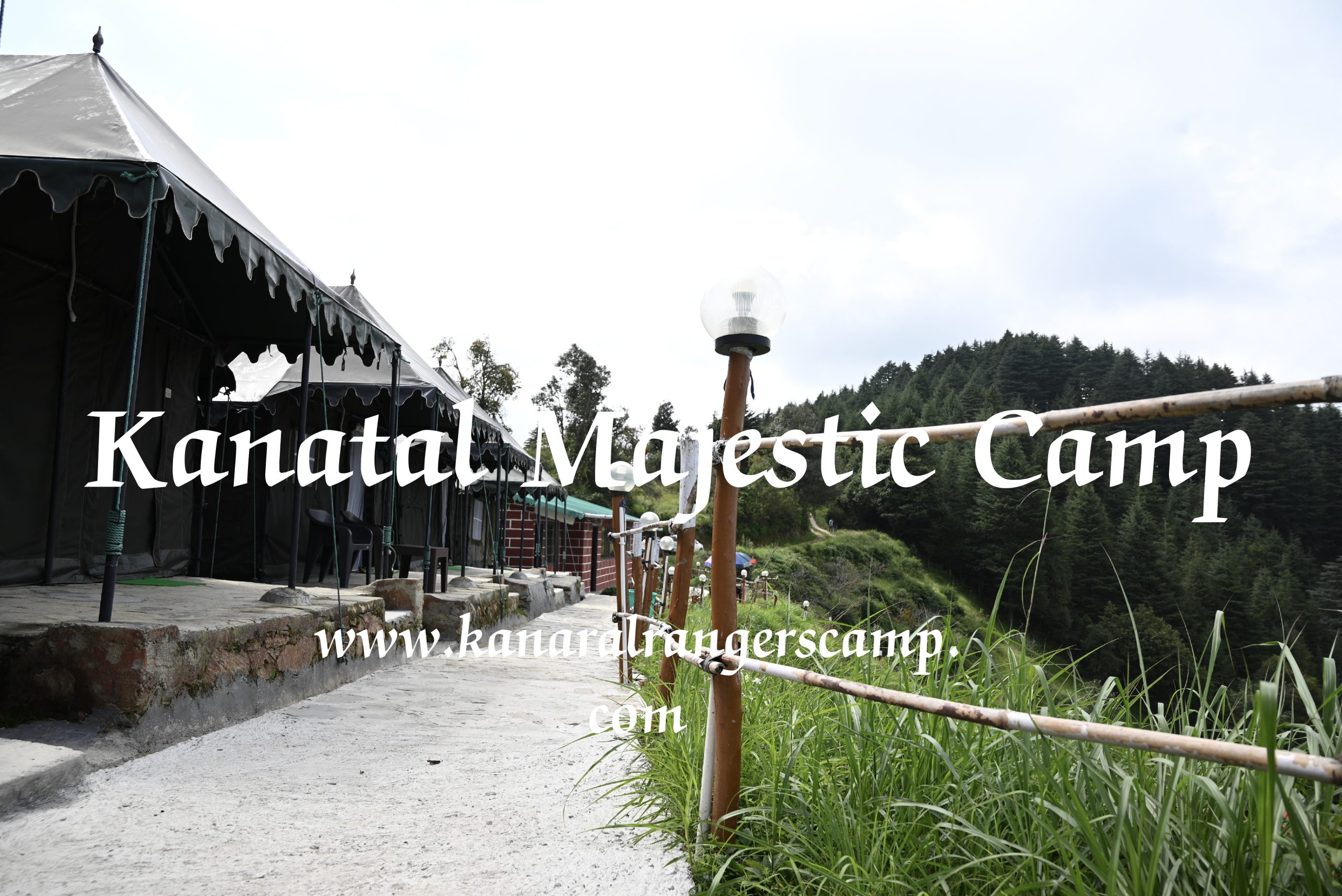 Camp in Kanatal – Experience the Beauty of the Himalayas at Kanatal Majestic Camp
Kanatal is a small hill station located in the northern state of Uttarakhand, India. It is known for its scenic beauty, tranquil surroundings, and a range of adventure activities. If you're looking for a unique and adventurous experience in Kanatal, then camping at Kanatal Majestic Camp is the perfect choice for you.
Kanatal Majestic Camp is a beautiful camping site located amidst the lush green forests of Kanatal. The campsite offers a range of accommodation options, including tents, cottages, and swiss camps. The tents and cottages are well-equipped with comfortable beds, warm blankets, and clean linen. The swiss camps offer a more luxurious stay, with attached washrooms and other amenities. All accommodation options offer stunning views of the surrounding mountains and valleys.
Camping at Kanatal Majestic Camp offers a range of adventure activities such as trekking, rappelling, rock climbing, river crossing, and more. You can also go for a nature walk, birdwatching, or simply relax and enjoy the peaceful surroundings. The campsite also organizes bonfire nights and cultural programs to give you a taste of local culture and traditions.
Kanatal Majestic Camp has all the necessary facilities to ensure a comfortable and memorable camping experience for its guests. These include a multi-cuisine restaurant, a 24-hour front desk, free parking, and more. The restaurant serves a variety of delicious local and international cuisines that will tantalize your taste buds.
Overall, camping at Kanatal Majestic Camp is the perfect way to experience the beauty and adventure of Kanatal. Its prime location, comfortable accommodation options, and range of adventure activities make it a favorite among adventure enthusiasts and nature lovers. So, book your stay at Kanatal Majestic Camp and embark on an unforgettable camping experience in Kanatal.